Digital Solutions
Connect your Assets,
Drive your Business
Even today, a large percentage of condition monitoring activities are performed using offline, batch type processes such as Oil Analysis, Thermography, Ultrasound, Motor Current Signature Analysis, Vibration Analysis and other Non-destructive testing.
If critical assets fail or function poorly, this can have a severe impact on production and safety. Critical assets require continuous monitoring to ensure early detection of failures and to enhance response times to mitigate the problem.
Asset Condition data collection can be either online or offline or batch type process; connected assets are increasing rapidly in the industries as business demands real-time information to make data-driven decisions.
Our digital solutions platform is designed to seamlessly connect different sensors installed on assets and gain insights from the acquired data to make the cohesive decision and improve asset reliability. Our solutions are integrated technology platform leveraging sensors data for full asset condition analysis and provide benefits such as improved ROI, reduced downtime and Improve reliability. Our solution is purpose-built to offer unlimited scalability – in the number of devices and sampling frequency – to keep up with the growing volume of diverse sensor data.
Our Connected Asset Reliability Solutions is more than just increasing uptime and lowering maintenance costs. It's all about ensuring that you grow your business and the value proposition by extending assets life and providing seamless connectivity to the Asset Management team.
By linking sensors, systems and people it can provide critical intelligence for the maintenance team. This enables one step closer to creating more efficient operations and a safer work environment.
Running the operations of a plant takes the dozens of teams and constant alignment; therefore, connected assets with real-time information and management is also essential to ensure all departments are working in sync.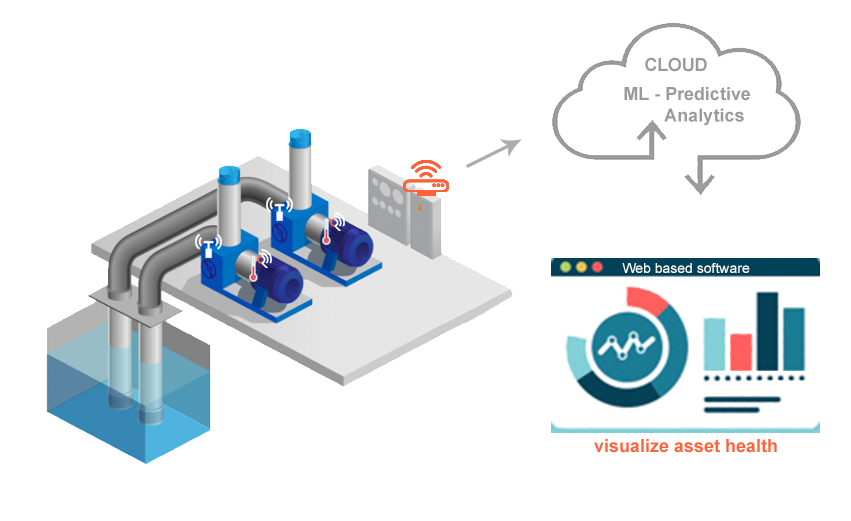 Connected Asset Reliability
Turn real-time data into actionable results. Our digital solutions platform connects sensor-based data, assets, and people to generate real-time, geo-located insights:
Gain complete visibility of overall operations
Manage different plants of assets from one place
Easily integrate different technology data to analyze the condition of an asset
Make quick decisions to solve critical situations
Foster cross-departmental coordination
Improve resource planning and maintenance
Real-time alerts
Benefits for Asset Condition Monitoring Team
Remotely monitor hard-to-access infrastructures
Take advantage of a robust solution, which provides longevity in harsh environments
Cover a wide area of geotechnical sensors
Easily add sensors to extend the measurement range and integrate technology for overall condition analysis
Save resources through fast implementation
Decrease costs through easy maintenance
No cables; saves km of installation Easy to install, plug and use
Diminish risks and make operations safer
Benefits for Operations
Intuitive web software and real-time information for quick decisions
Intuitive configuration and data visualization
Monitoring data allows users to anticipate problems and thus avert cost-intensive accidents
No expensive additional equipment/man-hours needed
Optimization of maintenance cycles by implementing only when and where truly needed
Alarm capabilities to prevent structural stress of an equipment